Contacts
Email
Registered office
Via Tosin, 23 - 37010 Cavaion V.se (Verona) - Italy
Operational Headquarters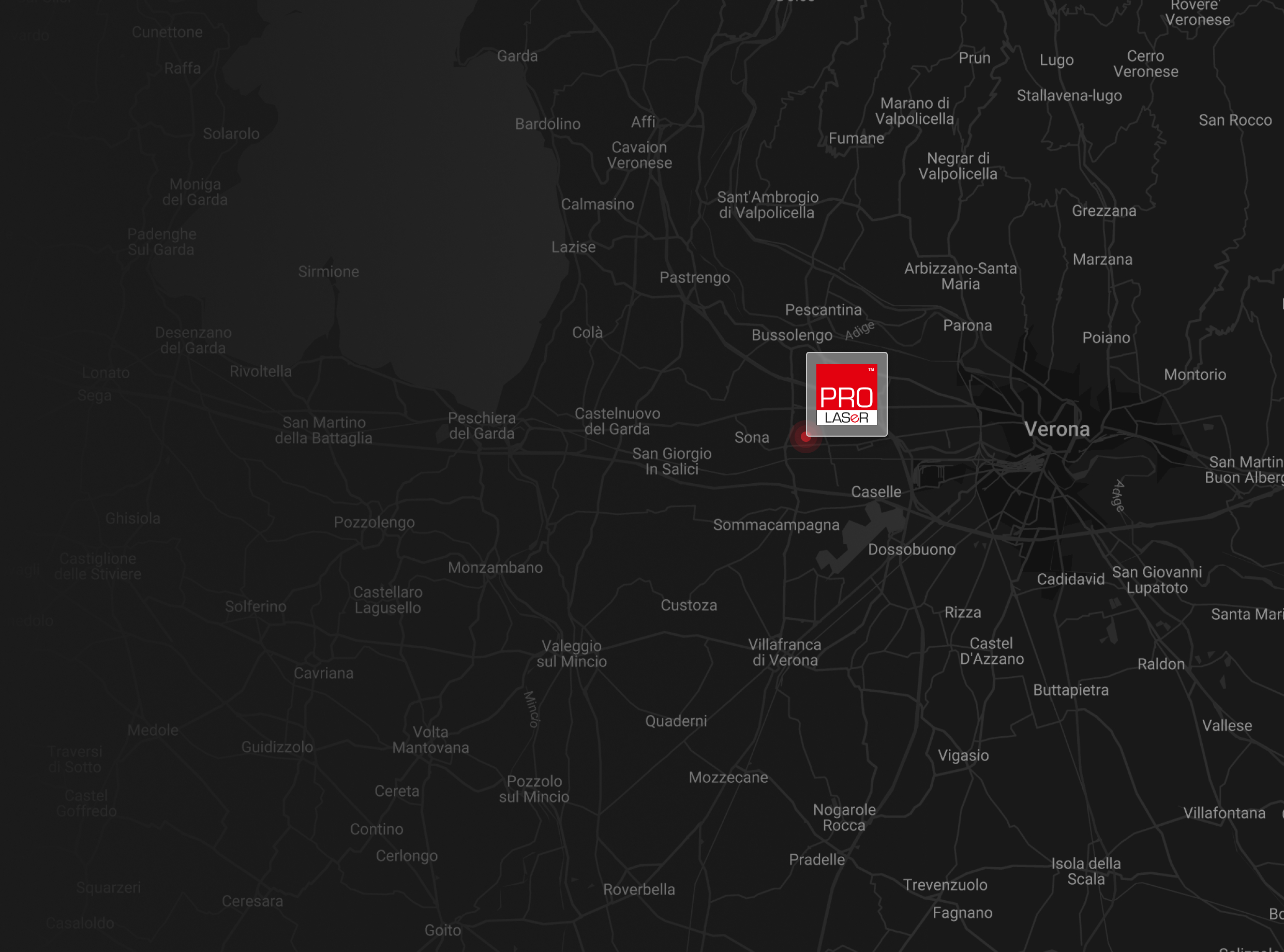 Do you want to learn more?
Get in touch with us.
If you wish to receive more information about ProLASER or our products, you may get in touch with us by using the form here on the right. A member of our sales team will contact you right back. In case you wish to contact our local reseller in your area, you may give a look to the list of our international partners here below.
Thank you for contacting us
You will receive a reply soon
We might be just around the corner
UNITED KINGDOM
TOM WYLIE JEWLERY SUPPLIES
Tom Wylie
+44 141 812 1117
tom@tomwylie.com
Erskine – Scozia
SPAIN
DE LA ROSA FORNITURAS
Raul De La Rosa
+34 967 210 555
pedidos@forniturasdelarosa.com
Albacete
GERMANY
VELMATEC
Patrick Velandia
+49 179 745 04 38
patrick.velandia@velmatec.de
Pforzheim – Baden Württemberg
ITALY
ROMADENT 2C S.R.L.
Claudio Calvino Romano
+39 335 809 6807
info@romadent2c.it
Roma – Lazio
ITALY
ProLASER
Marco Pasqualini
+39 329 59 48 085
sales@prolaser.com
Verona – Veneto
GREECE
CHRYSSOTECHNIKI LTD
Demetris Eleftheriadis
+30 21 03229895
info@chryssotechniki.gr
Atene
UKRAINE
METALTECH UKRAINE LLP
Tolmachov Sergey
+38 0982808686
sergey.tolmachov@metaltech.net
Kiev
ARMENIA
MASTER TOOLS LLC
Hovhannes Tsaturyan
+374 98 442242
tsaturyan.am@gmail.com
Yerevan
EGYPT
AL SALAH FOR IMPORT & EXPORT
Mohamed Salah
+20 100 66 211 66
mohamed.salah@alsalah-eg.com
Il Cairo
ALGERIA
SARL HAMITOUCHE
Kamel Hamitouche
+213 6 615 150 30
sarlhamitouche@hotmail.fr
Algeri
INDIA
CAST TECH INTERNATIONAL
Hitesh Raichada
+91 99208 31355
hitesh.r@cast-tech.it
Andheri East – Mumbai
THAILAND
TET JEWELRY SUPPLIES
Kongsak Termpittayavej
+66 81 821 2863
kongsak@tetdesignth.com
Bangkok
VIET NAM
NHIEUTAMONLINE
Truong Huynh Huy
+84 98 92 18 860
huy.truong@nhieutamonline.com
District 5 – HCMC
AUSTRALIA
EVOTECH PACIFIC
Anthony Nowlan
+61 419 675 752
anthony@evotechpacific.com.au
Petrie – Queensland
UNITED STATES OF AMERICA
MAESTRO JEWELRY TOOLS AND MACHINERY
Harma Jaghlasian
+1 818 282 0344
harma@themaestrotools.com
Los Angeles – California
Copyright © 2022 Pro S.r.l. (Unipersonale)
All Rights Reserved